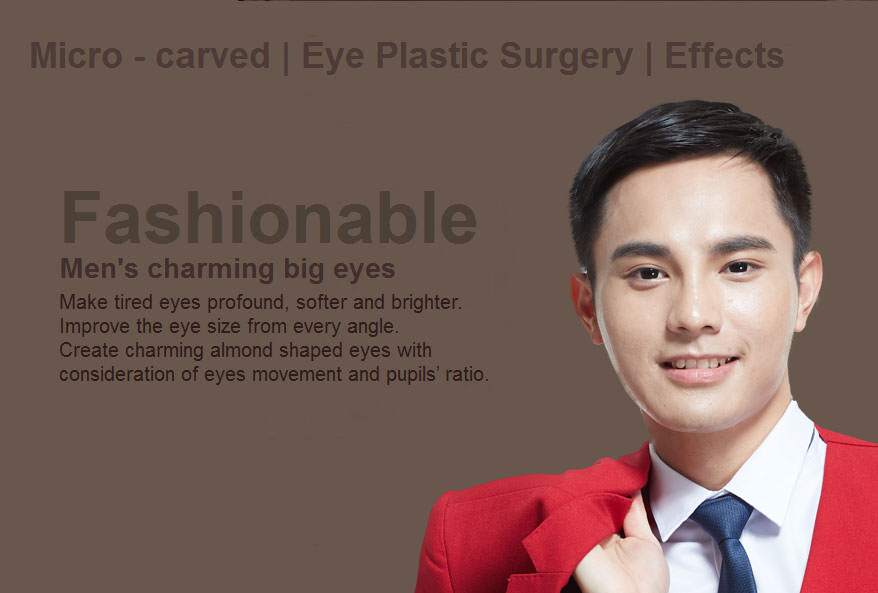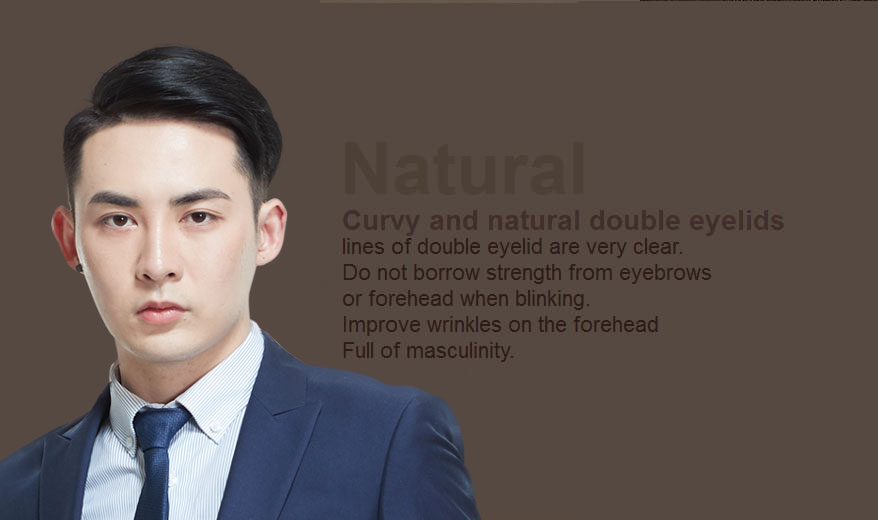 Eyes speak more than words for man!
Simply charming eyes be yours!
Eyes speak more than words when trying to be attractive for
meeting through a desirable eye shine, you can raise up
the credibility of getting a satisfying results.
Hanfei Plastic Surgery will perform the surgery through a safety
and accurate pre operative design to improve good looking appearance.

• To make natural double eyelids with no scars.
• Many folds are on only one side of the double eyelid.
• Very indistinct double eyelids or unraveled double eyelids.
Symptoms after the surgery
Swellings or bruises could occur depending on the condition
No stitches to be removed
Swollen for 2~3days and can resume daily routine
Permanent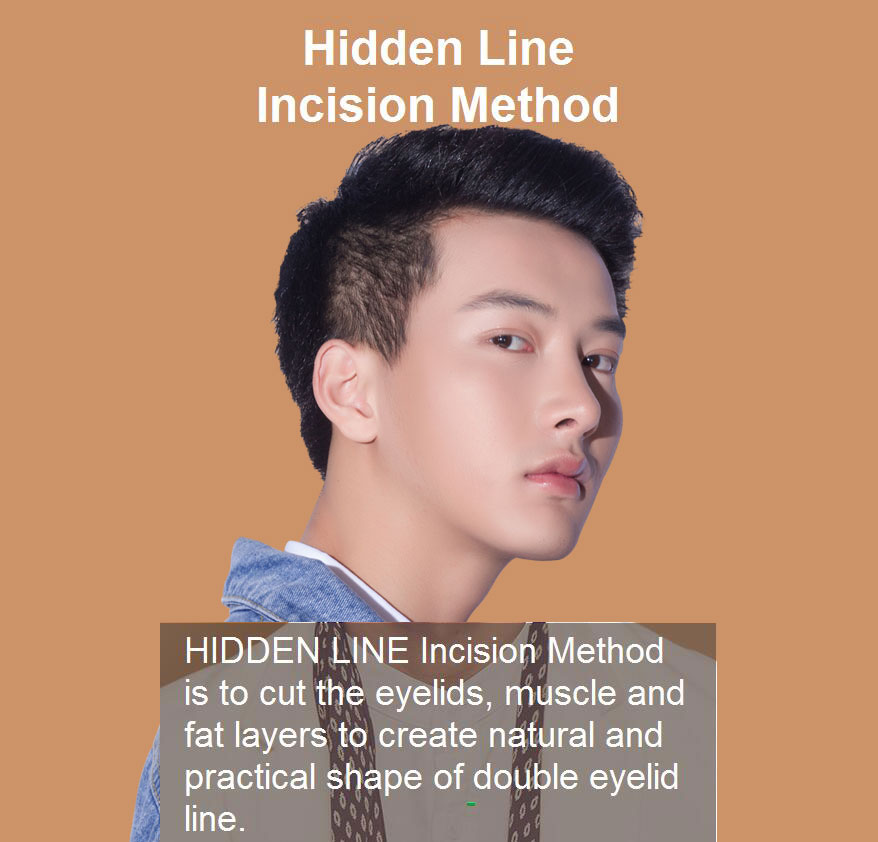 • To correct the slanted eyes.
• To make the ptosis eyes big.
• The skin is too stretched out or fat is thick which makes the eyelids puffy.
1 hour-1hour and 30 minutes
Symptoms after the surgery
Swellings or bruises could occur depending on the condition
Stitch removal on the 4~7days
More swellings occur than the non-incision method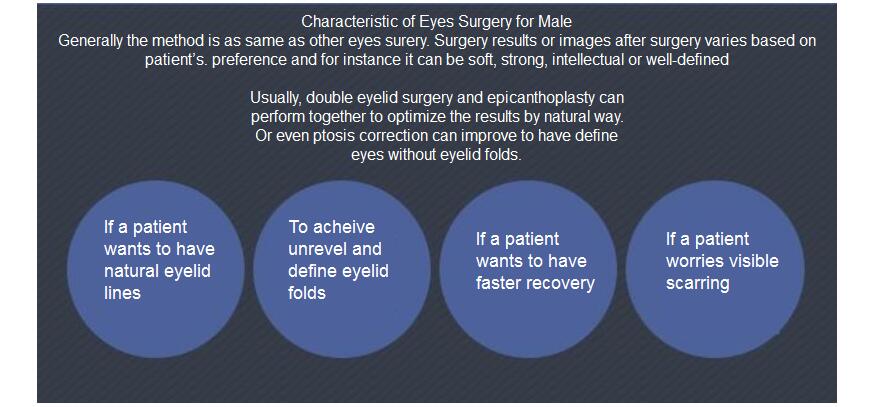 ---
Comparison after surgery



Front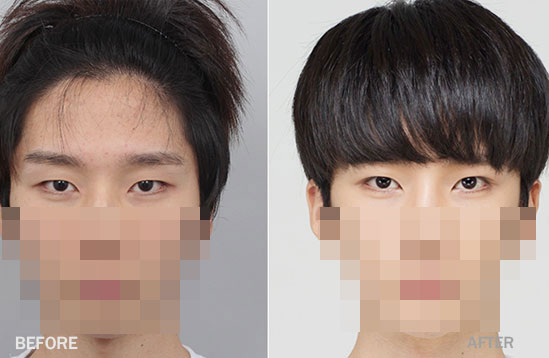 45°
90°